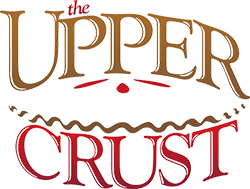 ---
Some things don't need to change!
Raul's Dream
It all started in 1978 when Raul Quintero moved his family from Pompano Beach to Lake Worth, Florida with a dream for a future. He bought an old cake shop located on Dixie Highway and there it all began.
Raul set the standard for The Upper Crust. Pies would be deep dish. Crusts needed to be flaky. You wouldn't find any canned ingredients in Raul's pies. Guess what? You still won't find them in our pies today.
A Generational Vision
After many years of hard work and determination Raul passed the reins over to his son, Rudy, who has been baking pies ever since.Some would ask, "How does a bakery that ONLY makes pies last for so long?" The answer is consistency. In a world where everything is mass produced, we still make our pies the old-fashioned way.
After many years of making quality pies and distributing them throughout other retail outlets as well as the shop on Dixie Hwy, the Upper Crust is now a Palm Beach County icon. Mention the name The Upper Crust to anyone and you will surely hear, "Oh they have the best pies!", or "I love their pies!", or even "They make pies better than my grandmother!"
"Best of Boca & Beyond " edition of Boca Raton Magazine. We've been mentioned in papers such as the Wall Street Journal, The Palm Beach Post, and Sun Sentinel additionally have been featured in many local news stories on WPTV Channel 5 and WPBF Channel 25.
You will never go wrong by buying a pie from The Upper Crust. You'll find it will be the best pie you have ever tasted!